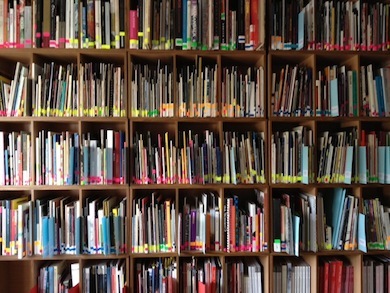 The new SEARCH resource room houses the VK Collection of books and catalogues on Southeast Asian art, kindly on loan to us until 2015, as well as RogueArt's more modest collection of regional references.
Address: Apartment i-7 Taman Tunku Apartments, Bukit Tunku, 50480 Kuala Lumpur. [Google Map]
Visitors by appointment, +6016 2667413 or email us.
You can download the list of references currently held at SEARCH:
Other useful libraries open to visitors:
iVAA (Indonesian Visual Arts Archive)
MARS (Malaysian Art Archive & Research Support), Kuala Lumpur
Galeri Petronas Art Resource Centre, Kuala Lumpur
National Visual Arts Gallery Resource Centre, Kuala Lumpur
Muzium & Galeri Tuanku Fauziah, Universiti Sains Malaysia, Penang
National Online Repository of the Arts (NORA), Singapore